Thursday, January 24 2013, 12:59 PM MST
Sundance Review: Crystal Fairy
3.5 out of 5 Stars
Director: Sebastian Silva
Starring: Michael Cera, Gaby Hoffman and Agustin Silva
Category: World Dramatic
Recommended to: Those looking for Fear and Loathing in Chile.

Jamie (Michael Cera) is an aggressive American living in Chile. His insatiable quench for recreational drug use sends him on a road trip to the beach where he intends on sampling a hallucinogenic cactus with his roommate, his roommates two brothers and Crystal Fairy (Gaby Hoffman), a free-spirited young woman he invited to come along (while navigating a party high on weed and cocaine).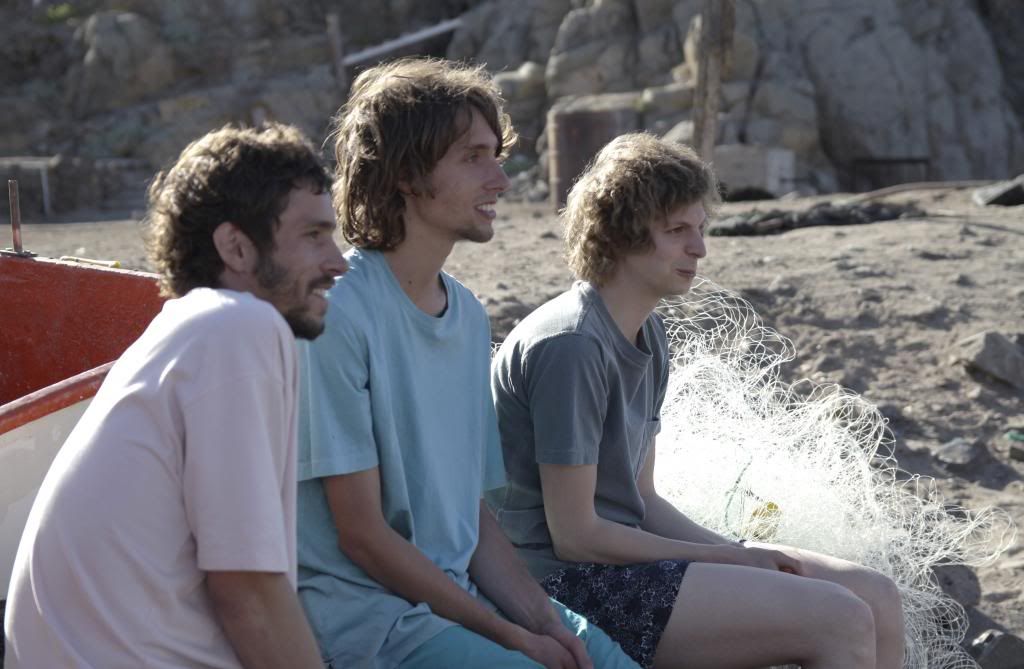 Crystal Fairy is a very funny journey that features a solid performance from Cera as the classic ugly American character. But ultimately the films euphoria and laughter fades into something quite serious as the film draws to a close and the spotlight shifts entirely from Ceras emotionally innate character to the emotionally erratic and ultimately fragile Crystal Fairy. It is here that Gaby Hoffmans performance, which has threatened to steal away from Cera throughout the film, completely dominates the screen. The story gets a little too dark for its own good, but the impact is devastating. You almost feel bad for thinking the previous 100 minutes was as funny as it was.


-Ryan Michael Painter
(Copyright 2013 Sinclair Broadcasting Group.)